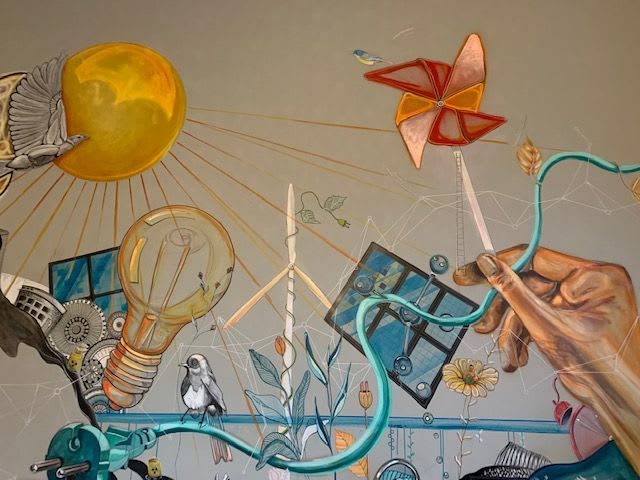 Senior Developer
Remote

Wroclaw

,

Dolnośląskie

,

Poland

IT
Job description
Building a business from their passion for energy markets. That's what our founders did in 2005 and that's still what they do today, supported by an international team of energy experts who help spread this passion all over the world. What does our team bring to the table? A set of highly specialized consultancy services: quality energy risk management, procurement, financial controlling, sustainability, and data management solutions based on the most in-depth knowledge of energy procurement that you can find. At E&C Consultants, energy buying isn't just a branch of our business – it's in our DNA.
As part of our international IT team, you will work with our ePoint platform - a web application developed by E&C for keeping track of energy portfolios. It is based on the SQL database with analysis in Excelsheets, reporting done with Power BI and publishing with Sharepoint. ePoint provides clients with access to their portal sites, which hold information on their consumption, contract situation, hedging situation, risk management and on the energy markets.
You can work from Poland, Spain or remotely.
As a Senior Developer you will:
Create computer software
Work extensively with following platforms and technologies: MS SQL server, Azure product stack, SharePoint, Power BI, MS Office
Primarily working on PaaS (Platform as a service)
Have a chance to also work with Snowflake and Alteryx
Write, test, debug and maintain existing applications
Design testing strategies and take ownership of completing test plans and developments documentation
Clear applications for implementation
Proof applications for compliance with functional requirements

Job requirements
Skills required to be successfull and fulfilled in the role:

Extensive experience with SQL server and Azure product stack – minimum 3 years
Proven experience in relational databases, ETL processes and Power BI development
Good understanding of Azure infrastructure
Knowledge of MS Power stack and /or AZ-203 certification will be a plus
Ability and eagerness of solving complex issues
Business English
Proactive approach and can-do attitude, with a high sense of taking ownership

We can offer you:
Agile way of working, offering autonomy and empowerment from day 1
Hybrid or fully remote way of working
Intensive onboarding procedure with a buddy and an internal training program
Regular discussions on your role(s) and competencies with your team leader, allowing you to define a challenging career path that makes the best use of your talents and interests
Interested?
Send your application by clicking on the application button.
Please send your CV in English only.
Please include the following statement in your application: "I hereby give E&C Consultants consent for my personal data included in my application to be processed for the purposes of the recruitment process under the Personal Data Protection Act as of 29 August 1997, consolidated text: Journal of Laws 2015, item 2135 as amended"