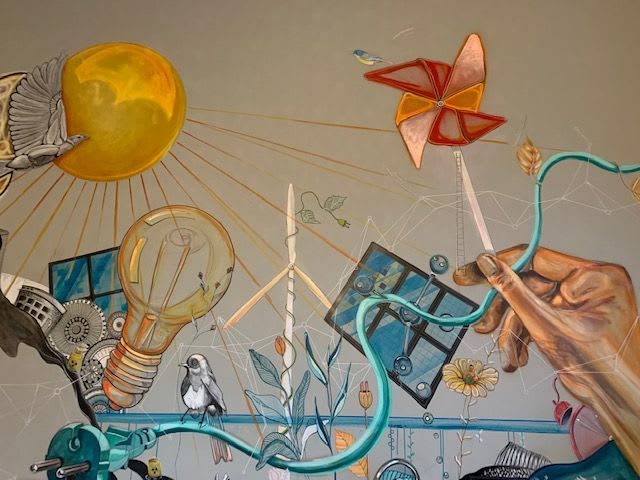 Sustainability internship - Implementation of a carbon footprint calculator
Kortrijk

,

Vlaams Gewest

,

Belgium

Consultants
Job description
At E&C Consultants we are committed to environmental responsibility and sustainability. Reducing our greenhouse gas emissions is one of our most important goals and therefore we want to quantify and manage our company's carbon footprint. Join our consultants' team at E&C as an intern and help us measure our carbon footprint. 
In this internship you will have the opportunity to work on the implementation of a company carbon footprint calculator that measures our direct and indirect emissions. This will involve collecting data & reporting on various aspects of our business, this may include energy bills, transportation records, waste generation, and other relevant information. 

You will be responsible for following steps:

Determine Requirements: Clearly define the specific needs and requirements for the carbon emission calculator. 
Research different platforms and tools: Conduct thorough research to identify potential vendors that specialize in carbon emission calculators or sustainability software solutions.
Define Calculation Methodology: Select a calculation methodology that aligns with recognized standards (P.e. Greenhouse Gas Protocol or ISO 14064)
Thoroughly test and validate the application to ensure the accuracy and reliability. You will identify and address any potential errors or inconsistencies during the testing phase.
Provide training and support in the company on how to use the tool.
Help to promote the use of the carbon footprint calculator by creating clear instructions and guidance on how to use it.

Collect feedback from users and stakeholders to identify areas for improvement after implementation to start a continuous improvement cycle.
As an intern, you will have the opportunity to work with experienced professionals in the field and gain valuable skills and knowledge.
You will receive trust and freedom, so you can work like a real entrepreneur. We embrace new, fresh ideas with enthusiasm while providing the guidance that is right for you
Job requirements
Studying a degree in one of the following areas:  Sustainability, Environmental Sciences or Engineering 
In the final stage of a university or bachelor's degree
Business English, proficient Dutch is a plus
Passionate about continuous improvement and a keen interest in sustainability.
Digital savvy and expertise in using Microsoft Office, and particularly advanced Excel skill
Strong analytical skills and you enjoy working with data
You feel comfortable to work in an international environment 
You are proactive and love to bring in new ideas